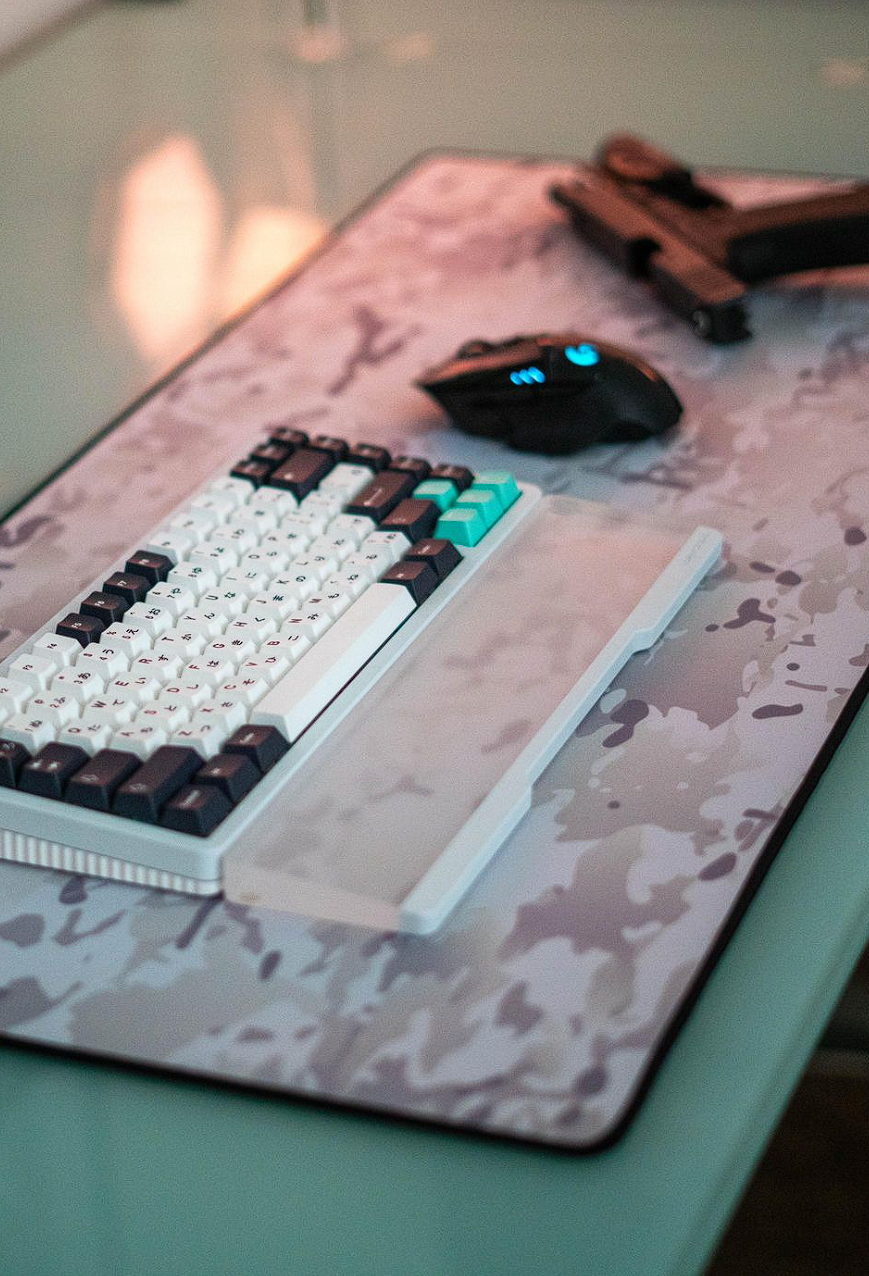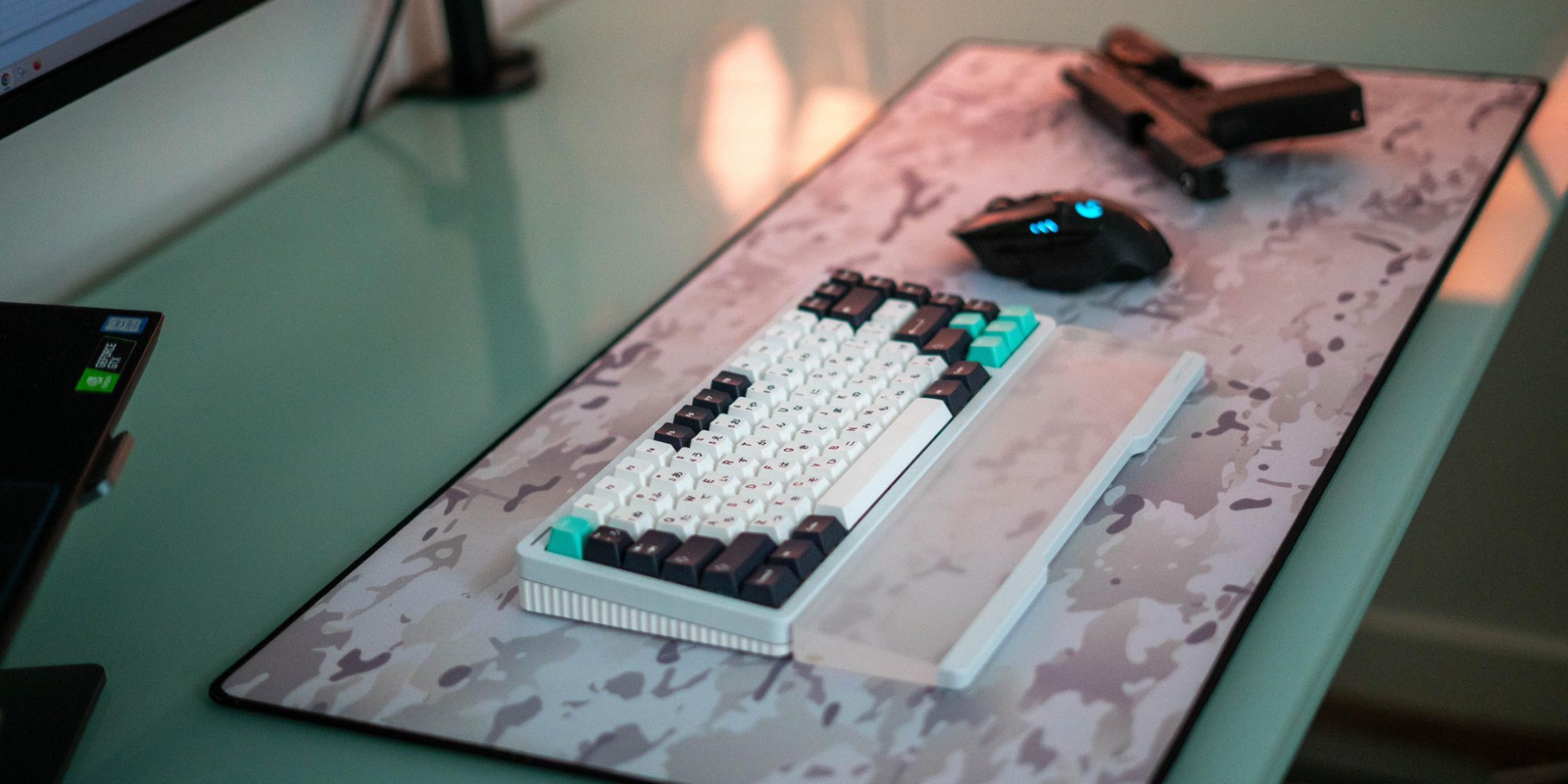 Welcome to Thockworks
Desk Mats - Soft Goods - And More
Our Products
Visit the menu at the top of the page to view the rest of our many products, or explore some popular options below What we are about
Here at Thockworks, we're enthusiasts, and we know you are too. Our goal is that you to find something you'll be excited about just as much as we are. Vet owned, vet operated
Thockworks is a veteran owned and operated small business. With us, you're buying from a small business built by passion, determination, and drive. Need a custom design?
We would love to work with you on your vision, whatever it may be. Mats, apparel, and more, we can make it happen. Functional without boundaries
The great thing about our desk mats is they are practical for a multitude of uses. Our desk mats have a soft neoprene fabric top. Perfect for gaming, backdrops, or your lead-slingers. What you use it for is up to you.
Why our desk mats?
Five-star rated
Our mats have kept customers extremely satisfied. While you can always find one cheaper on other sites, you always get what you pay for. Our mats have quality construction, great feel, and can be used for a veriety of projects and needs.
Large, but not TOO large
Some desk mats out there are either too small, or too large. We sized ours to be the middle-ground between the two, to offer great coverage for most normal desk sizes without going overboard.
Quality construction
DTG thermal printing process means the mat wont fade under heavy use, and the heavy-stitched edges wont fray or curl.
Need something custom?
Dont worry, we got you covered. Simple designs are done at no extra charge. Reach out to us here to get started or hit the chat bubble at the bottom right of your screen.
See what people are saying
Product hotspot
Multicam Alpine Camo Desk Mat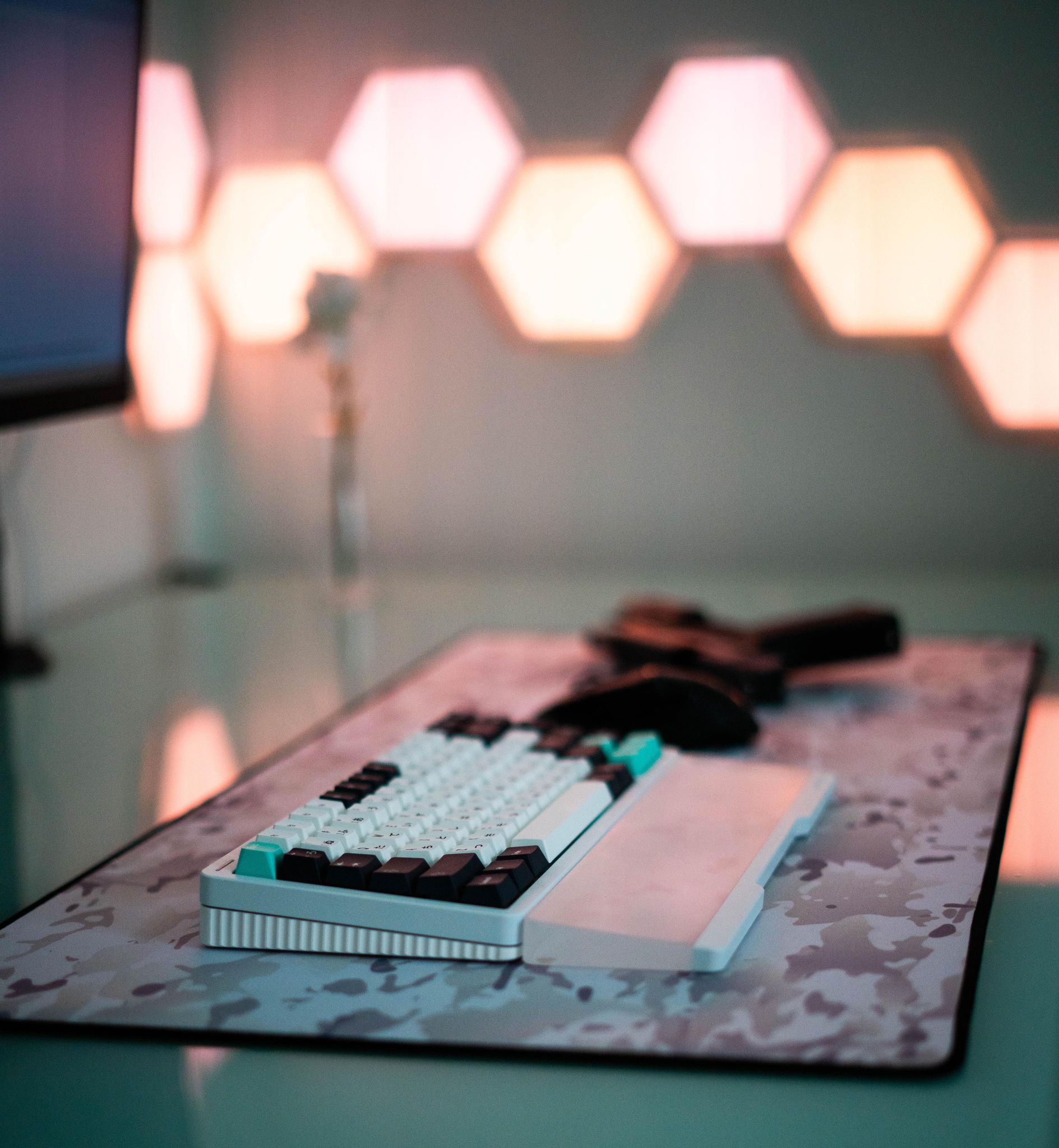 Regular price
$38.25
Sale price
$38.25
Regular price
$45.00